We believe that where you spend your time profoundly impacts your quality of life. That's why at Circle T Ranch, we prioritize proximity to nature as well as the essentials of the good life: restaurants, shopping, and fitness centers.
CHOOSE HOW YOU
GET OUTSIDE
AND WHERE YOU DINE
10
+
Miles of trails meant to be
enjoyed by foot, bike, or
on horseback
60
+
Dining options in less than
a five mile drive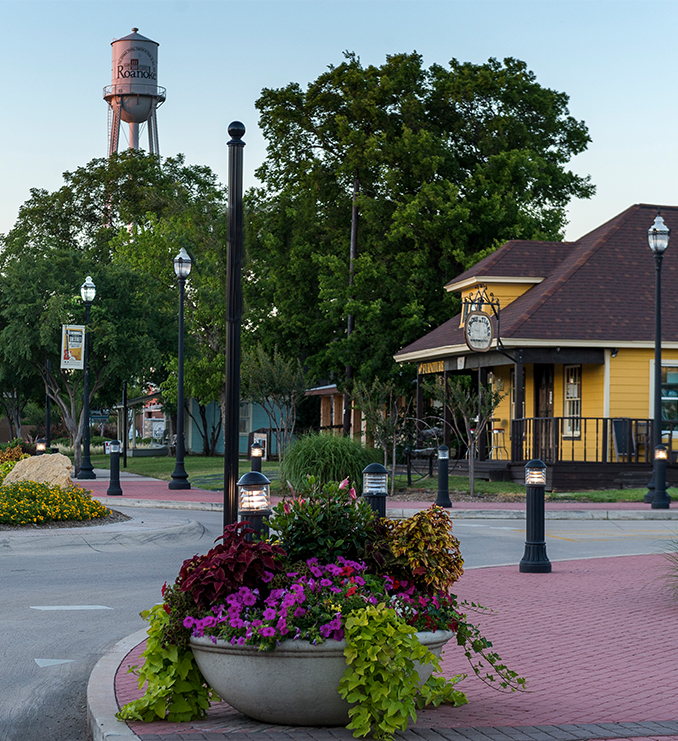 FUTURE RETAIL DEVELOPMENT
OPPORTUNITIES
Situated at the intersection of State Highways 114 and 170 in North Texas, Circle T Ranch offers a dynamic environment for retailers and restaurants to capture an underserved and affluent customer base within one of the fastest growing parts of North Texas. Circle T Ranch is a dynamic mix of large-scale corporate campuses, housing and parkland.
For more information on Retail at Circle T Ranch, please contact Mark Miller
AMENITIES